bass guitar string bangle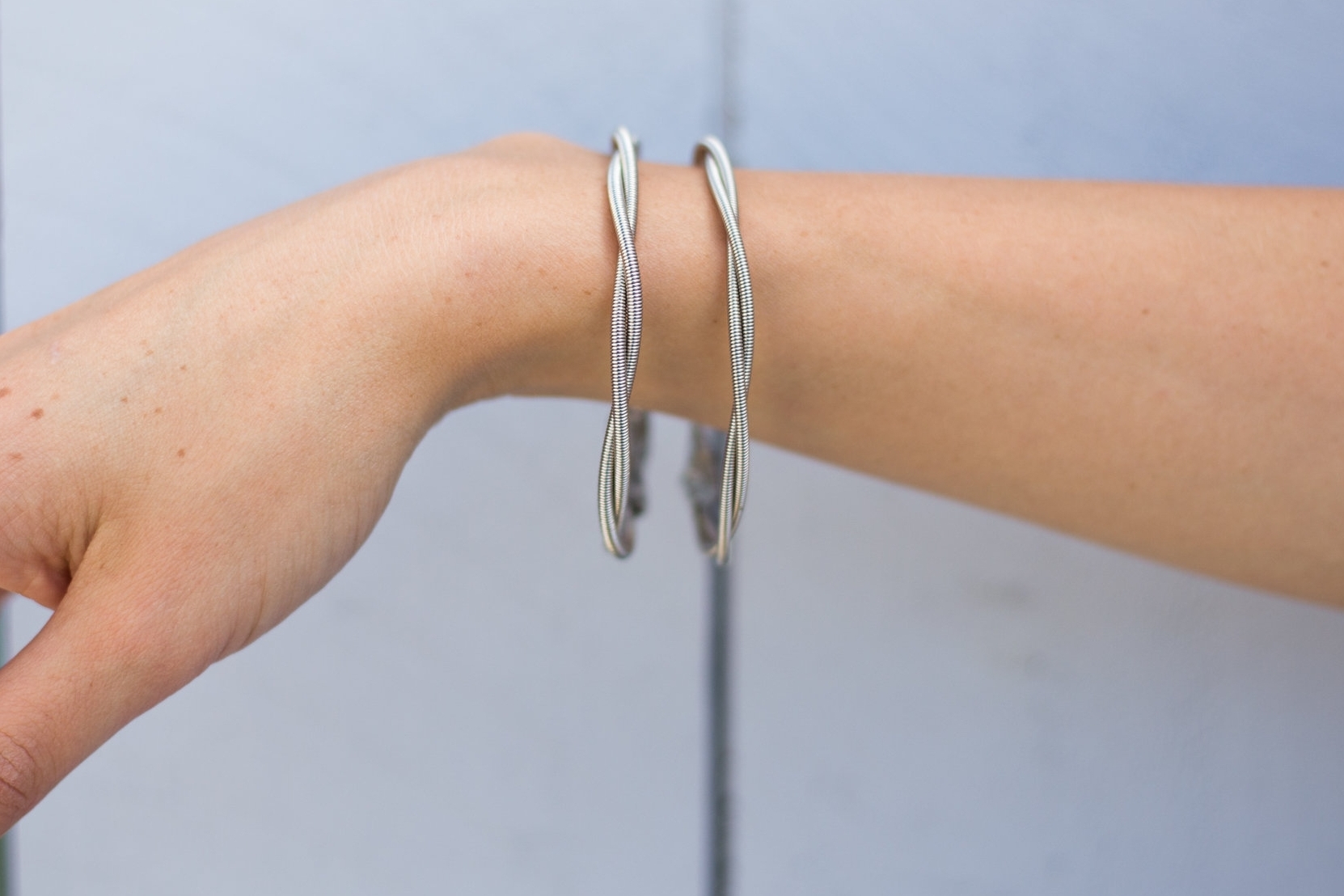 bass guitar string bangle
the classic tsii bass guitar string bangle bracelet from the metal collection. simple & light with nickel free solder, this bangle wears well with anything.
metal is a powerful element for transformation, giving you the opportunity to turn loss & grief into growth & beauty. the element of integrity, logic, strength, & wisdom, metal helps you let go of what is no longer necessary.
through the shape & color of metal, our classic guitar string & bass guitar string bangles celebrate the minimalism of the metal element, providing an opportunity to tune into your center. read more about the metal element on the blog.
shown are guitar & bass string bangles. note that guitar string bangles are wire wrapped, while bass string bangles are soldered.
please include a note with your size preference. to find your size, visit our bangle size guide.