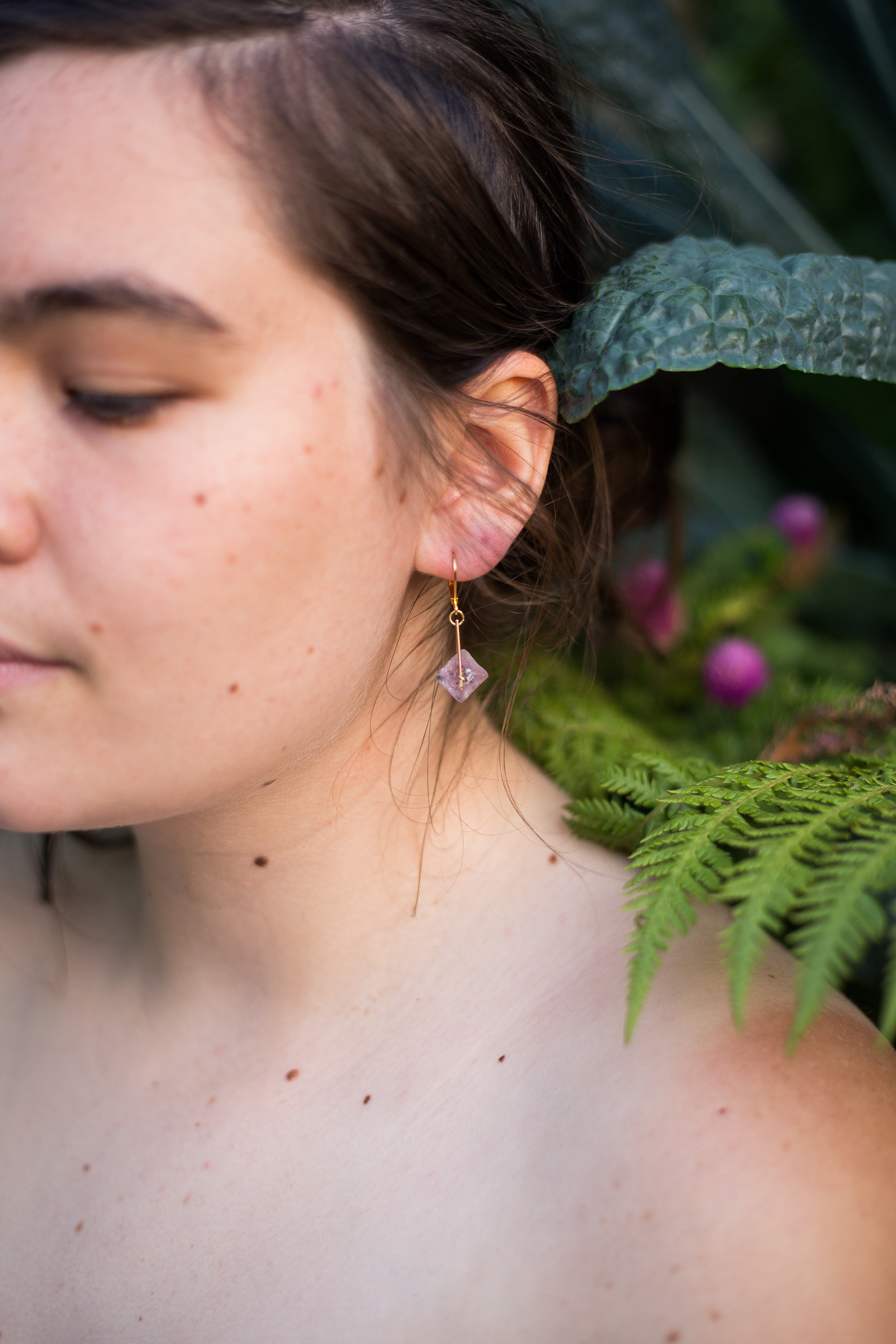 greta earrings in purple
fluorite is a grounding & harmonizing stone that heightens intuition & connection to spirit. it is a calming stone that helps with organization, structure, & decluttering of things, toxic people, behavior, & patterns.
purple fluorite resonates with the crown chakra for positivity, learning, memory, & emotional balance.
sold out
whose strings
the greta collection features the guitar strings of singer/songwriter & tsii founder greta ruth.